Why take a Romanian language proficiency test? Well, let me paint you a picture:
From the moment you laid eyes on the mountains, villages, cities, and beaches of Romania, you knew it had to be yours.
The language took some time to learn, of course, and there were ups and downs along the way.
But now you speak Romanian quite well. You read the latest news in Romanian, you have a hilarious Romanian group chat going, and you know more Romanian bands than the locals do.
And as luck would have it, one day you hear about a job that you'd love to do—right in your favorite Romanian city.
The only catch? The hiring manager won't even look at your application if you don't have some kind of Romanian language certificate.

Now, this scenario is a little bit contrived. But getting a job or residency is one of the main reasons you might want to take a Romanian language exam—and this article is going to show you how to do it.
Table of Contents
1. Finding a Romanian Test in Romania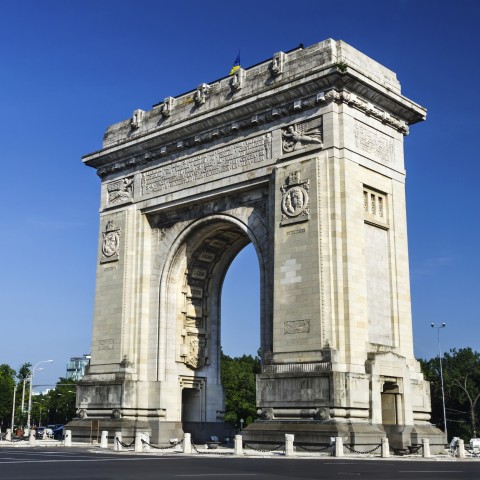 As it turns out, the Romanian language exam for residency permits is a quick test conducted at the immigration office, and some officers may not even administer it.
However, there's a reasonable number of smaller Romanian proficiency tests that you can try your hand at, and since they come from reputable institutions, they'll be recognized wherever you need them.
And besides, perhaps you don't even want to use your Romanian skills in the country of Romania itself. Big cities in the United States sometimes have hundreds of thousands of Romanian-Americans, and since a change in the law in 2014, the number of Romanians in the United Kingdom has more than doubled.
Having a Romanian qualification on your resume can help significantly if you'd like a job at a Romanian-owned business abroad, or a job in the public sector working with Romanians (think court interpreter or social worker).
Let's have a look at the different Romanian language exams available to you! 
2. At a Romanian University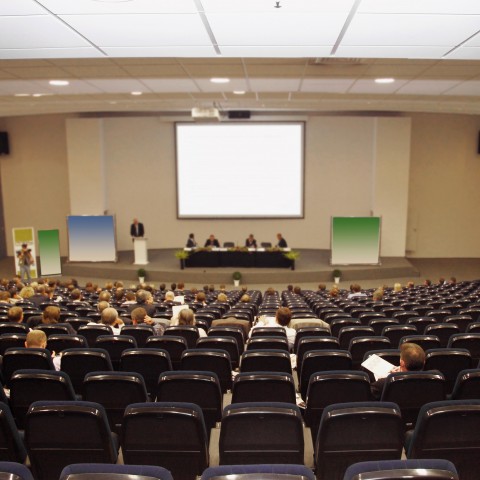 They're not shy about multilingualism at Romanian universities, that's for certain. You can study degree programs in English, French, German, Hungarian, and of course, Romanian.
If you want to get a degree in a subject only offered in Romanian—more than half of the degree programs offered at the Bachelor's level at the biggest universities are in Romanian—you'd better prove your worth with a language exam.
Lucky for you, both the University of Bucharest and Babeș-Boylai University offer Romanian courses and certificates for you to use later on in your academic career.
If Cluj is your style, you can head there a year early and take what they call a "Romanian Preparatory Year," where you take two semesters' worth of courses to get to the B2 level. 
They've devised their own test, which is totally free to take. The test is split into two sections: a written part and an oral test. The written part is considered the most difficult one because it has four sub-sections: listening, reading, communication constructions, and, of course, writing. Since there isn't a flood of people taking this exam, they can afford to interview you one-on-one for the oral section. The maximum number of points you can get for this exam is 100.
In addition to what you'd expect in terms of reading, writing, listening, and grammar, you'll also be asked to describe pictures and summarize what you see. 
In less than a week, you can find your test results and celebrate your accomplishments with your Romanian friends.
The best way to practice for this is to try watching Romanian documentaries—or failing that, reading Romanian subtitles on English documentaries with the sound turned off! 
Of course, the University of Bucharest offers its own program along similar lines if you prefer capital-city life. Its program crams an intensive language course into the first semester, then focuses more on culture before making you sit an exam. 
That means if you have a language certificate from the University of Bucharest, you'll definitely be prepared to discuss Romanian culture! 
3. The Romanian OPI Test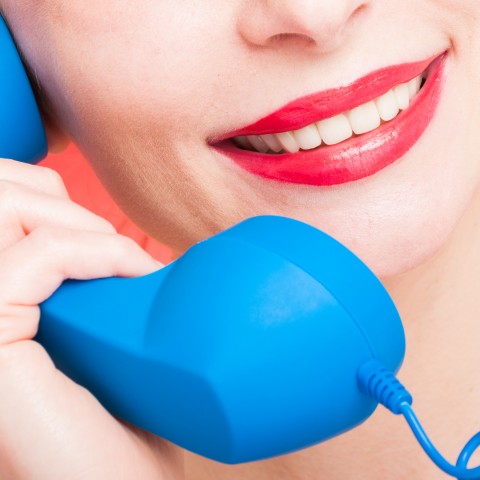 The ACTFL is an American organization of foreign language educators, and they've devised an exam designed entirely for measuring proficiency in Romanian speaking. It's called the OPI, or Oral Proficiency Interview. 
Its approach is unique, as you simply sign up for a specific time and date, dial the number of the assigned examiner, and have a conversation lasting between 15 and 30 minutes.
The examiner is trained to ask you questions and introduce you to scenarios that slowly stretch your language ability, becoming more and more difficult as the test goes on and you continue to do well. 
You're rated at the end based on the ACTFL scale, a ten-level scale from "Novice Low" to "Superior." 
And don't think that you'll score at the top end of the scale just because you know how to order a couple of beers. This is the same exam used by the diplomatic branches of the United States when it sends ambassadors and interpreters abroad. 
One classic strategy for the OPI is to prepare a consistent list of hobbies, interests, and experiences that you can talk about when pressed. 
The examiner doesn't know you, and they're not working off of a curriculum of set questions every year. 
Instead, they'll use what you give them to increase the difficulty of the questions. For example, they may ask you to give more detailed descriptions of your hobbies, and perhaps analyze them critically and make guesses about what other people tend to do compared to you.
4. The FIDES Exam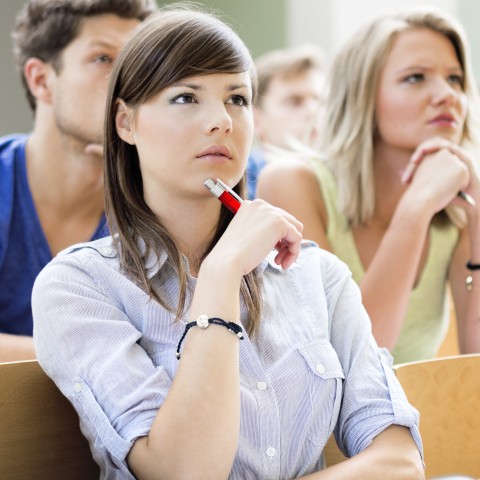 FIDES is one of the oldest private foreign language schools in Romania, offering language classes to foreigners and locals alike. Similar to the universities mentioned above, they first offer a language course to get you familiar with Romanian, and then a language exam at the end that you can use as a certificate. 
Since they're a language school, their main product is the courses, which can be taught in English, French, German, or Romanian, and taken as a group or individually.
The maximum course level offered is a B2.2, or a very high intermediate level. However, if you happen to speak very good Romanian already, they'll be willing to arrange language courses and an exam at the C1 or C2 levels. If you pass the B2.2 test, you'll get the "FIDES Language Proficiency Certificate," which can help you qualify for a scholarship at a Romanian university.
5. The ILR Exam
The ILR is the Institutul Limbii Române, an arm of the Romanian Ministry of Education in Bucharest. 
They conduct the only nationally standardized Romanian exam, though it's only offered twice a year in Bucharest at the headquarters of the Ministry. 
They also have partnerships with the Universities of Alicante, Granada, and Seville in Spain, but the tests are only held if ten or more people register.
Out of all the tests mentioned so far in this article, only this one actually publishes sample materials for each of its levels! Even if you plan on taking an exam from a different place, it would do you good to look over the sample exams and get familiar with some typical question formats and topics on a formal Romanian exam.
The oral section here is of note: You will be required to listen to a lecture or text and then discuss the issues raised with your examiner. 
If you want to practice this, one of the best ways would be to find a tutor and grab a newspaper or magazine. Have them read a short article aloud, and then, without referring back to the article, have a brief conversation or debate about the topic.
6. Don't Lose Time in Preparing for Your Exam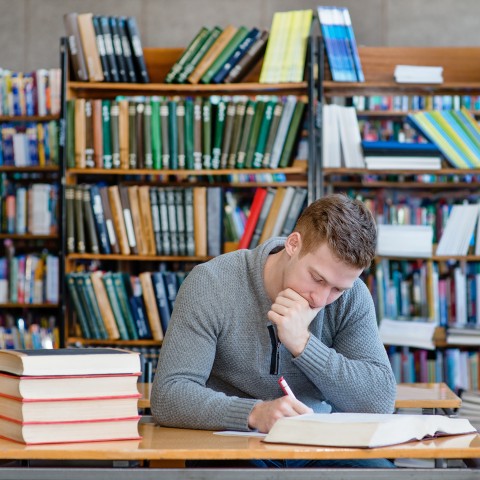 Since these Romanian language proficiency exams are all oriented toward small populations, there are no published test prep books or mock exams that you can buy without taking one of the courses mentioned.
However, don't be discouraged. If you've got a lot riding on your exam, put yourself in contact with the test center and ask if they can specifically recommend any materials or if they have advice for you.
And besides, there are skills you can practice that will help you with any kind of language exam.
First, you should have a wide vocabulary. Once you reach a certain level of understanding, it's easy to let your vocabulary study slide in favor of just more reading or listening practice.
However, at the intermediate or advanced level, the most important words that you might miss on the exam  are the ones you might think you know, but actually don't have a full grasp of. Do you know the difference between agoniseală ("personal income," "fortune") and câştig ("business income")?
One of the most important exercises you can do for your Romanian speaking is summarization. Simply read an article in any language and then try to summarize it in Romanian—first in just one sentence, then in a few sentences, gradually adding more detail to increase the challenge.
There's always a different way to present any piece of information, meaning that as you continue consuming Romanian content, you'll naturally get practice describing and reformulating your ideas in tons of different ways. 
7. Conclusion
By now, you should feel much more confident in your ability to ace that exam! Did we answer your Romanian language proficiency test questions, or do you still need clarification on something? We look forward to hearing from you in the comments. 
Let's take a moment to imagine how you might use RomanianPod101.com to prepare for that exam.
With a handful of clicks, you've got immediate access to tons of real-life native audio with transcriptions and vocab lists.
If your listening isn't quite where you want it to be, then try making your own transcript of a short TV episode and then check what you wrote against what everybody was really saying.
And when you're tired of actively studying, you can keep the hours and hours of podcasts playing in the background, meaning that whenever your mind wanders you get another good dose of Romanian listening to keep you on track.

With hundreds of lessons available right now and more on the way, you'll be sure to be prepared for any topic on any exam paper that comes your way! Noroc!