The Romanian language never makes it onto the lists of the world's easiest languages.
Instead, it's treated as a curiosity because of its rather different grammatical features compared to other languages in the same family. After all, it's certainly rather different from Spanish and Portuguese!
As an English-speaker, you might be wondering: "Is it hard to learn Romanian?" 
While aspects of the language may be difficult when you first start out, think of the possibilities that open up if you do learn it. Romania offers more adventure to some people than the more frequently visited countries in Western Europe. It's a great destination, and since you'll get Moldovan basically for free, learning Romanian opens a good number of doors.
Let's dive into what might make the Romanian language hard to learn, and which things about it are actually easier than its neighboring languages. You might be surprised what you find out!
Table of Contents
1. The Tough Bits of Learning Romanian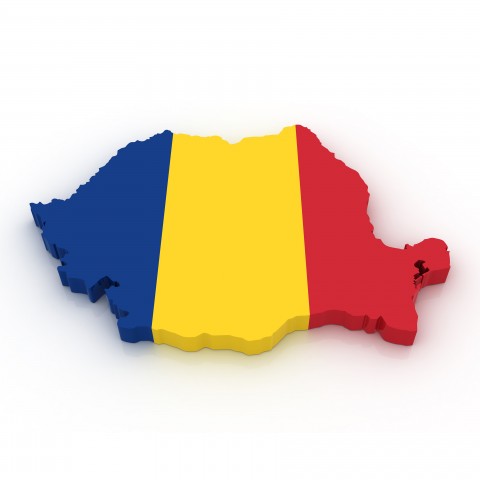 The first thing any linguistics enthusiast will tell you about Romanian is that it's got cases—and it's the only one of the family that still has them, since all of its closely related languages lost their cases several centuries ago.
Cases are different forms of words that reveal the grammatical role they play in the sentence. They add a bit of complexity to each word, but they allow you to free up your word order so you can place emphasis on different parts of the sentence.
Look at the phrase "the capital of America," for instance. In English, we could also express it in another way: "America's capital." Here, we're showing possession by adding an extra ending to the noun. Romanian takes this one step further by changing the noun ending as well as reversing the word order: capitala Americii.
Romanian also has a serious thing for verbs.
The Romanian verb can be, and frequently is, conjugated in seventeen different tenses and moods, allowing for extremely subtle distinctions that English-speakers have to use several words to express. Some of these are only used in certain regions of Romania and Moldova, adding extra fun to the whole situation.
Compare the English "I had done" with the Romanian făcuserăm, and you'll see what we mean here. Fortunately, it's actually not all that bad, since the vast majority of the tenses are made with auxiliary verbs like aveți ("to have") conjugated with the participle of the root.
In fact, the language as a whole would probably fall into the "it's not that bad" category. 
2. Romanian's Easy Street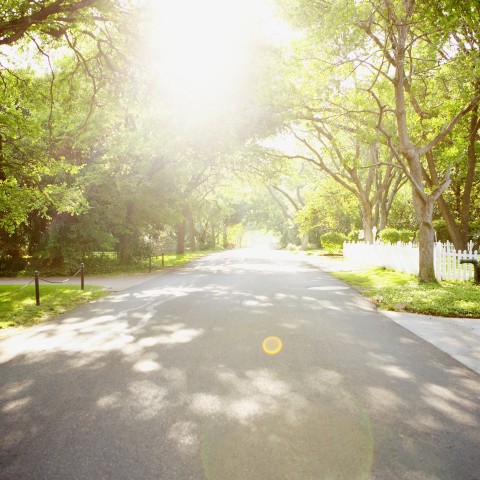 After all that, you'll be glad to learn that Romanian has some easy parts, too—and depending on how you prefer to learn languages, they might outweigh the hard parts.
First, Romanian has just one new vowel and one new consonant to learn: the â and the rolled R. You'll find all of the other sounds in English. These two sounds aren't even that hard to make, since all they require is a shift in tongue position.
The â is made by raising your tongue ever so slightly when you say the neutral vowel in "duh." Try to keep your tongue flat while raising it up toward the roof of your mouth, and you'll hear your new Romanian vowel spring to life! 
Rolling your R is a little tricky, but most English-speakers can tap their Rs—say "ladder." Notice how the "dd" part isn't a full D like in "dog"?
It's just a tap on the roof of your mouth, which is precisely the sound made by the Romanian R most of the time. Check out another guide on Romanian pronunciation to learn how to draw out that sound into a long trill.
Second, you've got a big leg up on Romanian already because so many words are related to English! (You'll have an even greater advantage if you've studied any Spanish, Italian, or Latin.) Lots of "formal" English words appear in Romanian as everyday vocabulary.
Learning these will also flex your pattern-matching skills. Take saluta for instance. By itself, you might not immediately know what it means (you might guess "salad," but you'd be wrong). As soon as you learn it means "to greet," though, you can automatically connect it to the English word "salute" and keep that connection strong for a long time. 
3. Beginning Romanian – What a Learner Should Look Out For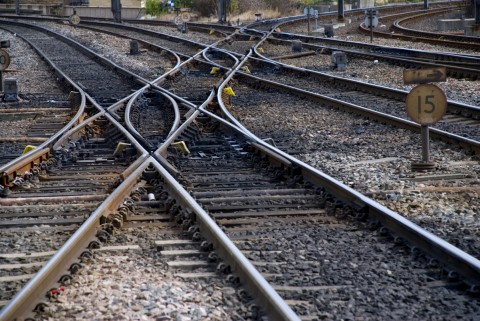 Another factor that will determine whether you find the Romanian language easy or hard is how prepared you are for using it in the real world. Here are some things you need to watch out for and keep in mind:
Romanian spelling has undergone a couple of different reforms over the years, but nowadays, it's very easy to read and pronounce. In the last century, the Romanian language suffered only five changes, and four of those changes were about the use of the vowels î and â. The rule for determining when to write those vowels and when not to has been pretty off-and-on. It's such an important thing for Romanians because one of those vowels shows up in the country name: ROMÂNIA.
Although you'll have an advantage if you know another Romance language, when it comes to speaking, you may be misled by other languages' orthography.
In everyday, informal conversation, you'll notice that a lot of Romanians have the tendency to cut words short or not pronounce them completely. Keep in mind that this is not acceptable when you're having a formal conversation.
Another thing to note is something that's totally absent in English. But think about the difference between the two N sounds in "can" and "canyon." The "ny" letter combination in "canyon" represents a softened sound, where the tongue is placed closer to the front of the mouth.
A beginner should also be careful not to learn too much Romanian from the Internet! It turns out that, unlike French or German, even published articles online in Romanian often come without diacritics, so you don't know if the "a" you're seeing is really an ă or an â in disguise. A native Romanian will understand the meaning of the words without diacritics (sometimes from the context, sometimes just guessing), but keep in mind that this is an incorrect way to write (and publish) an article. For that reason, definitely focus on listening. Otherwise, you'll end up with a heavy accent and it will take a long time to train yourself away from it.
Also, although there are a lot of cognates and connections you can use to make vocabulary learning easier, watch out for the false friends. Plenty of words weren't borrowed from English; they were borrowed from French or developed separately from Latin, meaning that their definitions won't match up exactly with English's.
A gimnaziu in Romanian isn't a place to work out, it's a middle school. Also, don't say that you're mizerabil if you're down in the dumps, because that means "dirty" instead! As you can see, it's much better to know the real definitions for new words than it is to just guess. 
4. How RomanianPod101 Can Make the Language Even Easier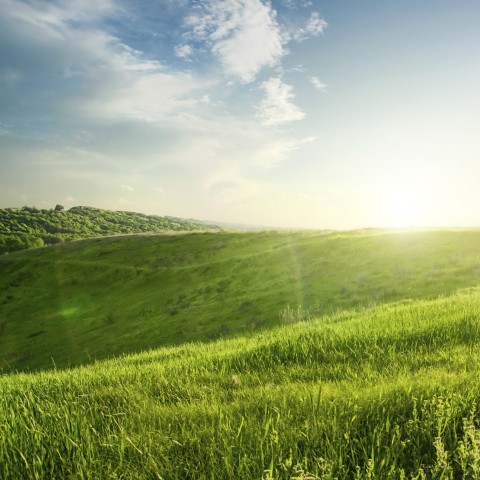 RomanianPod101 is exactly the kind of course you need when you're stuck without a strong pathway to proficiency.
Assuming you're following the podcast levels as recommended, you'll start off with the Absolute Beginner series and slowly work your way up to Advanced.
As you run into difficult concepts along the way, you can look around the website for related articles or supplementary vocab exercises. So let's say you're really focused on developing a perfect Romanian accent—you can read through a blog article, then watch a video with clear and accurate pronunciation to get the correct accent in your head.
And let's not forget the vocabulary lists, either. Each of our vocabulary resources has example sentences so that you can see the context for each word as it comes up. You don't need to worry about memorizing every word in every sentence, but you should make an effort to link each word to its English meaning. 
5. The Quick Foundation to Good Romanian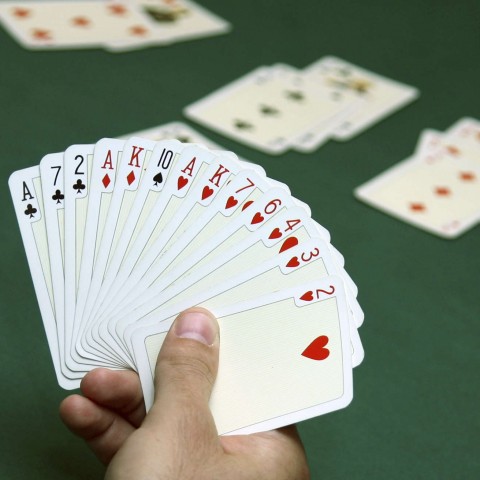 Here's a nice study routine you can follow: 
Attack the difficult grammar memorization from the beginning. Work on memorizing—yes, memorizing—all of the different Romanian verb paradigms. Start with the most common irregular verbs first. Once those are out of the way, you'll notice how easy it is to pick up the regular verb paradigms.
Don't put time pressure on yourself, though. Expect that it'll be hard at first, but that you'll slowly get reinforcement from your studies and it'll seem more and more natural. For example, you'll see a sentence combination like this:
Am jucat cărți noaptea trecută.
"I played cards last night."
That combination of am jucat might seem really tough to memorize at first in a big chart, but soon it will be second nature to think of it as the past tense of a juca ("to play"). Then you'll be able to consult your mental model of the conjugation chart and be completely certain.
You'll want to do this from the beginning, because you want it to be absolutely automatic later on. And do you know what else this applies to? Pronunciation!
Although Romanian pronunciation isn't that challenging, it's important to start with it early on or else risk misunderstandings and even stigma from a bad accent later on. (Don't worry if you've been learning for a while; any accent can be corrected!)
6. Conclusion
The best way to learn Romanian is to start and never stop. When they need to accomplish something difficult, Romanians will encourage themselves by saying: "Repetition is the mother of learning." And this can apply to the Romanian language itself! 
Any obstacle that seems to come up when learning a language is never that big of a deal; you can always just put on the brakes for a bit and try learning something else. There's always more to read, more to watch, and more to hear.
That's what RomanianPod101 is for, anyway. With one subscription, you can get access to a massive library of texts, audio recordings, and videos that you can learn from anytime, anywhere.
So don't let anybody tell you that Romanian is too hard to learn. It's a solid challenge for the right learner with good motivation and good resources—and that sounds like you.
If you've already started learning Romanian, which parts are most difficult for you? And which parts do you find the easiest? Let us, and aspiring Romanian-learners, know in the comments!