The number-one piece of advice most people have for those considering a trip to Romania is to learn some of the language.
Check that one off the list.
You're already interested in Romanian, we know that. But here's our number-one piece of advice for learning Romanian for travel:
Learn about the time in Romanian.
Learning some numbers in Romanian, and the dates, is a great accomplishment, but they only get you so far. Time covers all kinds of situations at once: bus schedules, airport departures, check-in times…everything you're likely to do as a tourist!
This article won't stop there, either. This is your one-stop solution to learning everything you need to know about time in Romanian, from stopping someone on the street to discussing international time zones.
Get ready—it's time to learn.
Table of Contents
1. General Times Throughout the Day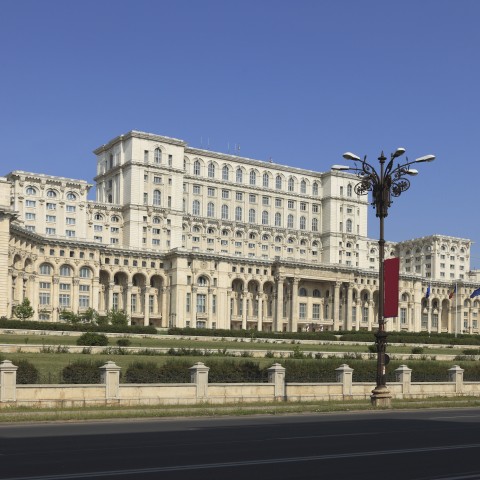 Since Romanian belongs to the European cultural tradition, they divide time up just as we do in English—into key sections of the day that we can use as markers.
Dimineaţă means "morning." This is the time from just before the sun appears to around twelve o'clock noon.
Ziua is "day," in the same way that you could have "one day," "two days," and so on. "Good day" sounds a little old-fashioned in English, but not in Romanian. It's usually from about noon to six o'clock p.m.
Seară is "evening," the time period from about six o'clock p.m. to when the sun actually sets.
And when the stars are bright in the sky, it's definitely noaptea, or "nighttime."
Like  in English, these are integral parts of the standard "time of day greetings," which you can see here:
Good morning!
Good afternoon! 
Good evening!
We don't usually wish others "good night" in either Romanian or English.
Just two more words before we get into the real business of telling time in Romanian: miezul nopții is literally "the middle of the night" and refers to midnight, while amiază is the opposite, namely "noon."
2. Inquiring about the Time
Sure, knowing the words for the different times of day is great. But you're probably not going to ask "Is it morning?" unless you were pretty out of it the night before.
Just as English has several ways to rephrase the question, there are a couple of different ways you can ask for the time in Romanian.
This is a polite version that's appropriate for asking strangers on the street:
Mă scuzați, cât este ceasul?
Excuse me, what time is it?
If the only stranger nearby is an older gentleman, try this more formal version:
Mă scuzați, cât este ora, domnule?
Excuse me, what time is it, sir?
Note that it was only formal because we added vă rog and domnule. The two phrases cât este ceasul and cât este ora are interchangeable.
Here are some more phrases you can use to vary your speech:
What's the time now?
Do you know what time it is now? 
There's not really a right or wrong variant of these. In fact, on rare occasions you might see yet another version: ce oră este. In any case, let's get to the answers.
3. How to Talk about Hours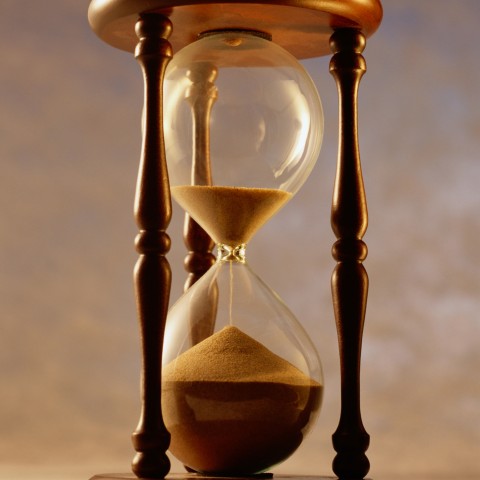 Okay, let's answer those questions as best as we can.
We'll start by talking about the hours. In Romanian, an hour is oră. Be very careful, because this is where pronunciation could trip you up. When you use it for actually telling the time in Romanian, though, you change ă into a!
You probably won't run into any trouble if you confuse the two, but if you want to speak clearly and always be understood, this is a great pair of words to practice.
In any case, the format for saying the hour is: (It is) (hour) (number). Let's have a look.
It's two o'clock.
It's eleven o'clock.
Romanians are generally familiar with both the twenty-four-hour and the twelve-hour clocks. You could hear the same time in the evening expressed two ways:
It's eighteen o'clock.
It's six P.M.
Simply read the letters "P.M." out as if you were saying the Romanian alphabet.
Most people, if you ask them the time and they don't have a watch or a phone at the ready, will round things to the nearest hour or section of an hour. You may hear a phrase like aproximativ, which sounds very formal in English but means "about" in Romanian. Or perhaps you'll hear aproape, which means "almost." Have a look:
Este aproximativ ora cinci.
It's around five o'clock.
It's almost five o'clock.
For saying the exact hour, we say "sharp" in English, but fix or "exact" in Romanian. We'll use the same example sentence to show that, in casual speech, you don't absolutely need to say ora every time.
It's five sharp.
Okay, enough beating around the bush. Let's learn how to tell time in Romanian as accurately as possible.
4. Dividing Hours into Minutes and Seconds
It turns out, it's extremely easy.
Using the same sentence pattern above, we simply add the equivalent of "… and (number)."
Este ora cincisprezece și opt.
It's fifteen oh eight (3:08 P.M.).
Este ora patru și douăzeci și trei.
It's four twenty-three.
Yes, it can get a little strange to an English-speaking ear that there are two uses of și in the same phrase. But Romanians simply parse the last și as being an inseparable part of the number, so it doesn't sound weird.
Can we be more exact?
Of course we can, and again the pattern follows English perfectly.
Este ora două și nouă minute și douăzeci și unu secunde.
It's two oh nine minutes and twenty-one seconds.
We can also get less exact. In Romanian, the hour is divided into halves and quarters. A "half" as in "half past" is jumătate, and a "quarter" is un sfert. The only difference is that you've got to use the article un with sfert to specify that it's exactly one—no reason for you to talk about two quarters when you've got a word for "half!"
It's a quarter past one. (It's one and a quarter.)
5. The Finer Points of "When" and "What Time"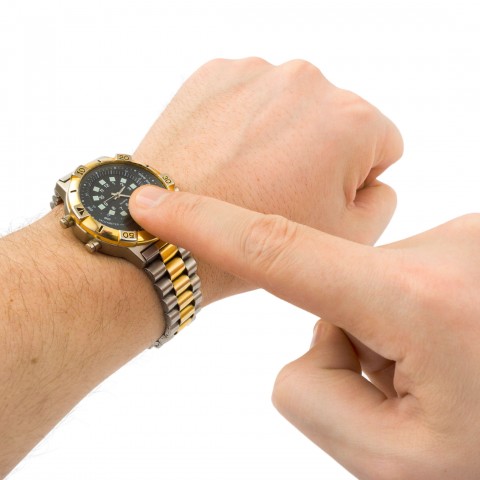 One of the next steps you can take to raise your language level just a little bit is to start asking what time things happen. Learning this serves several purposes: It gets you to try out new sentence structures, it impresses others, and it usually gives you very valuable information.
In Romanian, just as in English, there's a difference between "at what time" and "when." The former is translated as la ce oră. Again, look out for the pronunciation. We ask with the word oră, but always answer with ora.
What time is that movie?
La ce oră se închide barul?
What time does the bar close?
When will that happen?
Some answers for you now. Remember that, like in English, sometimes the answer is vague, and sometimes you'll hear the exact time in Romanian.
Între ora patru și cinci.
Between four and five.
Apusul e la ora cinci și patruzeci și șapte.
Sunrise is at five forty-seven.
You should be aware that a Romanian being vague about the time isn't an unusual thing. It's not considered rude to be a few minutes late in Romania, except for the most formal situations.
6. These Things Take Time
First you asked about the time in Romanian, then you asked when things happen, and now your next task is to ask about how long certain things might take.
As Romanian is a Latin language, some of these phrases will be pretty transparent to you. You can see roots related to "duration" and "time" if you look carefully.
The first two phrases are pretty standard and interchangeable.
How long will it take?
How much time will it take?
But there's an informal variant that's more idiomatic—it's hard to translate exactly what each word here is doing.
Do you know how long it takes?
Now here are some examples of more complicated questions you could ask:
Cât durează să ajungi acolo?
How long does it take to get there?
În cât timp se face de obicei?
How long does it generally take?
Literally, you're asking "In how much time is it done?" That phrase de obicei can be used in a lot of different places. Here's just one example:
Eu de obicei nu fac asta.
Normally I don't do that.
7. Times in Different Places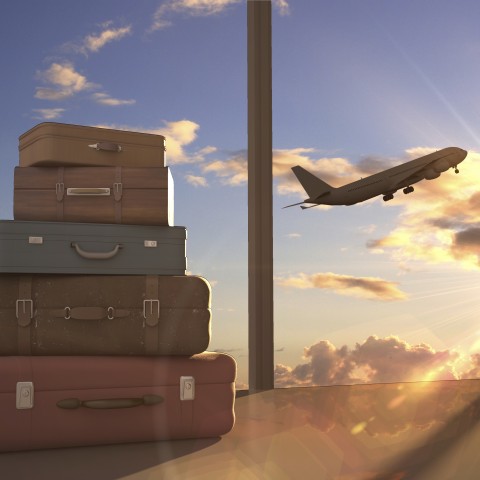 Romania has just one time zone (fus orar), and there aren't any well-known overseas Romanian communities that would call for different Romanian time zones to be established. That means you won't have to worry about different time zones when traveling in Romania—one less thing, right?
Romania does have a Daylight Savings Time, which is called ora de vară and generally lasts from the end of March to the end of October.
Când începe ora de vară?
When does Daylight Savings Time start?
Even though Romania has just one time zone to worry about, that doesn't mean they don't have to be cognizant of time zones elsewhere. Imagine you're a Romanian executive in high power and you want to know about another branch of your company. 
Cât e ceasul în New York?
What's the time in New York?
Of course you could add acum to express the meaning of "now" as well. Some more phrases to fill in the gaps:
Există o diferență de timp?
Is there a time difference?
It's in a different time zone.
8. Phrases and Idioms about Time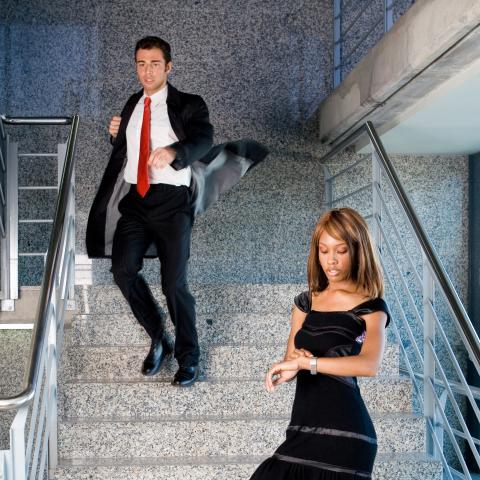 You may not have noticed before, but English has a hefty number of idioms and turns of phrase to describe time. You can't get through a single book chapter or news article without stumbling across things like: "in time," "out of time," "over time," and so on.
Here's what those sound like in Romanian.
in a little while (în scurt timp)
Va ajunge aici în scurt timp.
He'll arrive here in a little while.
in just a moment (într-o clipă)
Profesorul va vorbi cu voi într-o clipă.
The professor will speak to you in just a moment.
right on time (chiar la timp)
You're right on time.
the perfect/ideal time for… (momentul ideal pentru…)
E momentul ideal pentru cineva să se furișeze înăuntru.
It's the perfect time for someone to sneak inside.
as time goes by (pe măsură ce trece timpul)
Pe măsură ce trece timpul o să devină o amintire.
As time goes by, it will become a memory.
spend time (petrece timp)
Mi-ar plăcea să petrec timp cu tine.
I'd like to spend time with you.
And to end with another of those evocative Romanian expressions, here's an idiom about what some might call "making the wrong choices."
waste time (a freca menta)
Voi sta aici și voi freca menta.
I'm sitting here and I'm going to while away my time.
Literally, you're saying "rub mint." Have you ever rubbed mint? It has a nice texture and a pleasant smell. But hopefully you didn't have anything pressing to do with your time at that point!
9. Conclusion
Now you're equipped to do quite a bit in Romanian!
Not only can you tell the time, but you can also use your knowledge of Romanian sentence patterns and idioms to speak quite freely about it—saying when things happen, how long they'll take, and more.
Pay attention to some TV shows or the dialogue in some Romanian books next time you get a chance. You'll quickly find out just how valuable that skill is.
But of course, you're not finished yet.
Your next step is to review this article and become familiar once more with all of the new vocabulary and structures that you learned in it.
After that, the best thing for you to do is check out the other lessons here at RomanianPod101. If you liked this article, you'll love our helpful, in-depth podcasts about all aspects of Romanian learning and usage.
So don't wait—now is the time. 
Before you go, are there any points we covered that you need clarity on? Feel free to reach out with any questions or concerns, and we'll do our best to help you out!