Would you call yourself a perfectionist?
Language-learning doesn't really suit itself to perfectionism. Languages change in so many ways all the time, and there's really no way to define "perfect" speech.
On the flip side, though, you do have to pay attention to some rules in order to avoid the most common mistakes Romanian-learners make.
Trying to come up with Romanian—written or spoken—without being aware of the rules of the language is a surefire way to ingrain bad habits and make your communication with natives less effective.
In this article, you'll see an overview of the classic learner mistakes in Romanian, as well as what you can do to stay far away from them.
Table of Contents
1. Make the Right Sounds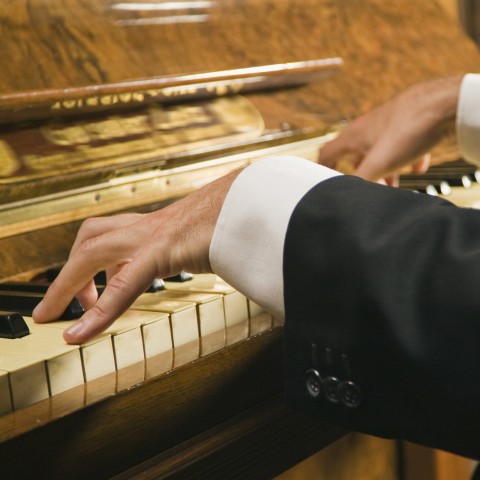 Romanian is not that bad of a language to pronounce. Even someone who confused the language for "Roman" would probably be able to read off a couple of words if they had to.
However, if you don't pay attention to a couple of key things, your foreign accent is always going to shine through.
1- Vowels
The most important thing to think about is the vowels.
The five core Romanian vowels are the same pure vowels in Spanish and Italian, but there are also two more.
The first additional vowel is also in English, written as the "uh" in "duh." That's the sound represented by the letter ă. Be careful that you don't pronounce this sound anywhere else! English-speakers have a habit of not stressing vowels in words and reducing the vowel sound to this same ă. But in Romanian, the vowels stay pure.
The second vowel to watch for is, strangely enough, represented by two different letters: î and â. It's notoriously one of the trickiest sounds in Romanian for foreigners. Because â and î sound the same, sometimes even native speakers make mistakes when writing words that contain those vowels.  
Basically, you want to make the ă sound and then move your tongue vertically so that it's still flat, but nearly touching the roof of your mouth. It definitely takes some practice to say it smoothly in the middle of words, but pulling that off goes a long way toward getting your Romanian pronunciation up to par! 
2- Consonants
Next is the consonants. 
Romanian doesn't have particularly difficult consonants, either. Just remember that you should roll your R. 
3- Aspiration
One thing that sometimes escapes English-speakers is that Romanian never aspirates its letters.
When English words begin with the sounds "p," "t," or "k," English-speakers release a small puff of air, without even thinking about it. In Romanian, that sounds odd, almost like the speaker is out of breath. 
Pay attention to this and try softening the "p," "t," and "k" sounds at the beginning of Romanian words. Soon, your pronunciation will be indistinguishable from that of a native speaker!
2. Confusing Words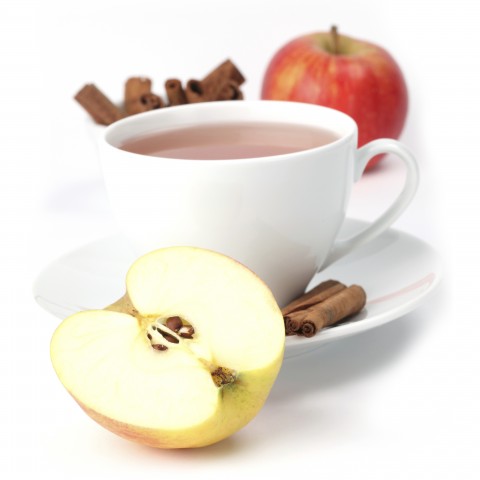 Romanian happens to be one of those languages without a ton of near-homophones, or confusing tongue-twisters that are almost the same but still have different meanings.
That said, there are a couple of words that even native speakers end up using wrong from time to time. The first is kind of funny to learners:
Ce-ai?
"What do you have?"
This is a mistake that most learners don't make because they learn to read Romanian at roughly the same pace that they learn to understand it. But native speakers have years of only listening before they learn to read, and that's how you end up with people unable to remember which one gets the hyphen!
Well, that's a lot more difficult-looking! The secret is in the words around these terms, or the contexts in which they tend to appear. 
O dată is used to mean "one time," when you're counting specific instances of events occurring, and contrasting with "twice." Odată appears in set phrases like A fost odată… ("Once upon a time…"), and it has the meaning of "at some point" or "a moment in time." 
Romanian also has no shortage of false friends with English and other European languages. Cămin in Romanian refers to a school dormitory, while kamin in Russian means "fireplace." 
Comercial in Romanian isn't an English advertisement; instead, it only means "related to business." And much like French, smoking in Romanian is a noun meaning "tuxedo" in English! 
3. Just How Free is Romanian Word Order?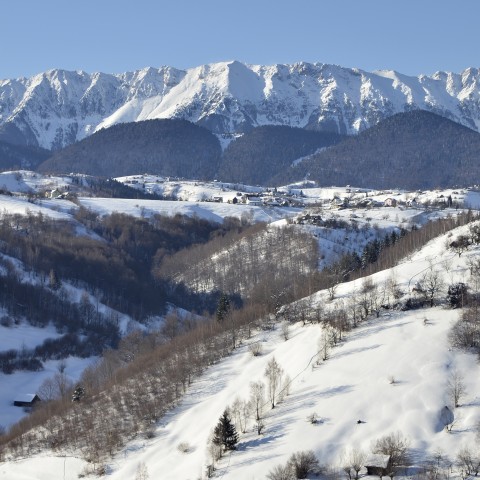 Romanian is said to have pretty free word order, but there are a couple of things you ought to pay attention to.
First off, in Romanian, the adjective tends to go after the noun, except in certain cases for emphasis. This is something that really has to be learned slowly through lots of exposure—it won't be a mistake if you switch the order all the time, but it will certainly sound strange to Romanian ears.
Second, Romanian questions don't usually invert the word order like questions in English or French do. Questions are made like they are in Spanish, with just a change in intonation signifying the difference between a question and a statement.
Another interesting thing about Romanian words is specifically related to talking about your age. For numbers above nineteen, you have to include de when saying the number:
Am 23 de ani.
"I am 23 years old."
However, for ages under twenty, you omit the de.
Ai 15 ani.
"You are fifteen."
You might think that you don't have to pay attention to this if you're over twenty, but watch out for it when talking about other people—or indeed, when you're describing things that happened in the past! 
4. Hit the Grammar Books
As fun as it may be to speak Romanian, there are a lot of different grammar complexities to get stuck in.
Chief among these is probably the verb system, the source of many a mistake in Romanian. Romanian has one of the most complicated verb paradigms of all the Indo-European languages!
Most learners are able to handle the basics of conjugation reliably enough, but then they start looking like a deer in the headlights when asked to handle the rarer tenses.
For instance, ar face is the conjugation for "he/she would do," while o face is for "he/she might do." How easily can you keep them straight?
A super-effective way to practice these is with cloze tests, where you take a paragraph of text and blank out the verb endings and try to figure out what they should be. Native speakers can usually do extremely well on these (barring some arbitrary cases) because they have a whole lifetime of language context to draw from.
5. Miscellaneous Errors
There are two final things to cover in this article that don't really fit anywhere else. These mistakes in Romanian can make a big difference in how you, as a learner, are perceived when you speak or write Romanian.
First is the politeness aspect. Other European languages have formal and informal pronouns as well, but English doesn't. For that reason, it's always a little bit tough to get used to.
Another thing that's pretty unique about Romanian is how it's written online—people leave out the accents all the time. If you look at writing in German or Swedish online, people always spell the words correctly with the umlauts and accent marks.
For some cultural reason, a sizable portion of the text you see on Romanian websites and Internet comments comes completely without accents!
It kind of makes sense if you think about it. Everyone's expected to understand, because native Romanian-speakers know the language perfectly in their heads and so they won't ever get confused. Learners, though, have to deal with an extra step.
Either avoid online writing completely until you're quite comfortable with Romanian and know exactly where the words should go, or check with a native speaker or dictionary to make sure you don't learn the wrong form of each word!
6. The Biggest Mistake in Romanian Learning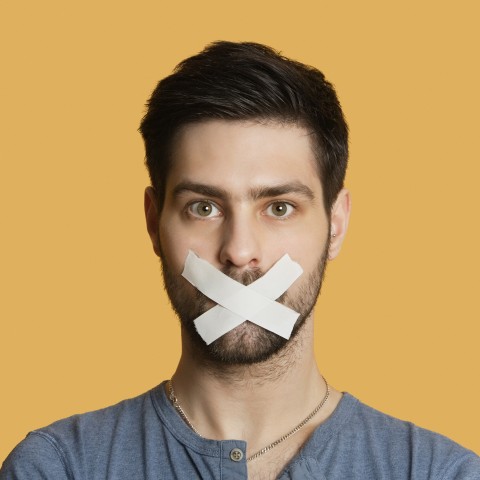 It might give you pause when you first arrive in Cluj or Bucharest and hear the locals speaking to you in what sounds like absolutely flawless English. Romanian-speakers grow up watching American TV and listening to American pop music, and they tend to speak English quite confidently.
That can be really demotivating as a learner who's just ready to start having conversations! You might feel like you shouldn't even try your Romanian.
But that's actually a pretty bad idea.
You'll not only have a stressful time in Romania holding yourself to a really high standard, but you'll also associate Romanian itself with that stress and keep worrying too much to push yourself out of your comfort zone.
7. Conclusion
Remember how the locals learned really good English? They kept at it for years and years growing up, naturally gravitating toward English-language media for their own entertainment. As an English-speaker, you're actually a bit spoiled in a way, since the hottest TV and music is in English anyway!
But you can do the same with Romanian. You just have to put in the time.
Fortunately, RomanianPod101 offers a wonderful selection of podcasts in Romanian, from beginner to advanced levels. And that's not even mentioning the vocabulary lists, pronunciation guides, video lessons, and flashcards!
Now that you're aware of some of the pitfalls that can trip you up in Romanian, you just need to keep an eye out as you fill your hours with Romanian media. Before long, you'll look back and wonder what you were ever worrying about!
What common Romanian mistakes do you struggle with the most? We look forward to hearing from you!